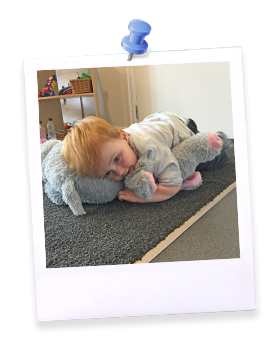 Babies are the start of something special. For you, they are the start of a whole new chapter of your life; falling in love with someone new and with your growing family.

For us, they are the start of something really special in our childcare centre. Every baby who joins us, joins our growing family and brings something special and unique to our early learning centre.

As our babies grow into toddlers, then pre-schoolers, we grow with them. Our days are guided by them, their interests, health and need for attachment. It is a really special privilege to be able to care for your baby, feel the excitement of them achieving their milestones and sharing their days at daycare with you.

No family member has exactly the same routines, preferences and interests. Some family members have specific health requirements and abilities. Some families are diverse; built from different cultures, ethnicities, beliefs and make up. Our early learning centre family is just like that too. Our strength comes from who we all are.

When your baby joins, you can be assured that their personal routine will be supported. When you share with us your baby's routine, care, health and dietary requirements and we will follow them, using your baby as the guide.

All of us in Millie's House Leadership Team are parents. All of us have had our children in childcare from babies and all of us know the experience of parents who place their children in the care of others and that is why our commitment to ensuring your baby is safe, loved and given the nurturing they need from our team is unwavering.

The teachers we have invited to work with your babies at our early learning centre have been chosen because they have a high level of commitment to exceptional childcare. These teachers have an affinity with very young children. Their reward for their hard work is developing a close bond with each child and being part of that very special time in a child's life.

Our babies and teachers are fortunate to work with high ratios in a high quality learning environment with wonderful indoor/outdoor flow.