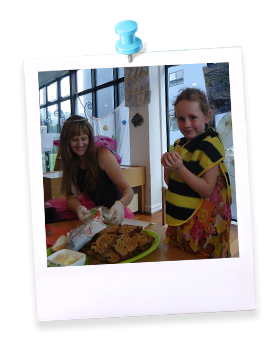 At Millie's we believe that children in childcare need to have a menu that ensures that throughout a full day all their nutritional requirements are met.

Each of our centres offer a cooked meal, except for Oxford St Kindy, which offers a slightly shorter day. Children here attending all day bring a packed lunch.

Our food from the kitchen menu is freshly prepared and cooked at the centre , nutritionally balanced and has no salt or sugar added.

Your baby, toddler and pre-schooler will change as they grow with us and with each change, their routine, energy levels, requirement for sleep and nutrition will change. There may be times when they fall asleep on the way home, or just not be ready to face a full dinner at the end of the day.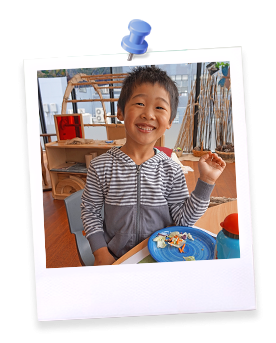 For this reason (and to save you packing a lunch box each day) we cook a main meal at Millie's House in the middle of the day for them. Morning and afternoon tea is also included. Because we are big on developing self-help skills, the children will be involved in snack preparation and helping themselves to drinks throughout the day.

If a child falls asleep before a meal it does not matter, every child is paid attention to and their meals will be served for them when they wake. For babies on their own routine and/ or weaning menu, their meals will be planned for the times that suit them.

Our menu changes with the seasons and sometimes due to supply there may be changes on the day. The menus are always displayed.

Click here for a sample menu.

Or contact your Millie's House direct for the current menu.