Welcome to Millie's House, 85 Armagh St
Located at the Old Magistrates Court - Central Christchurch
Hours of Operation
We are here Monday to Friday, 7.30am to 5.30pm. We are able to open for longer if required.
Our Centre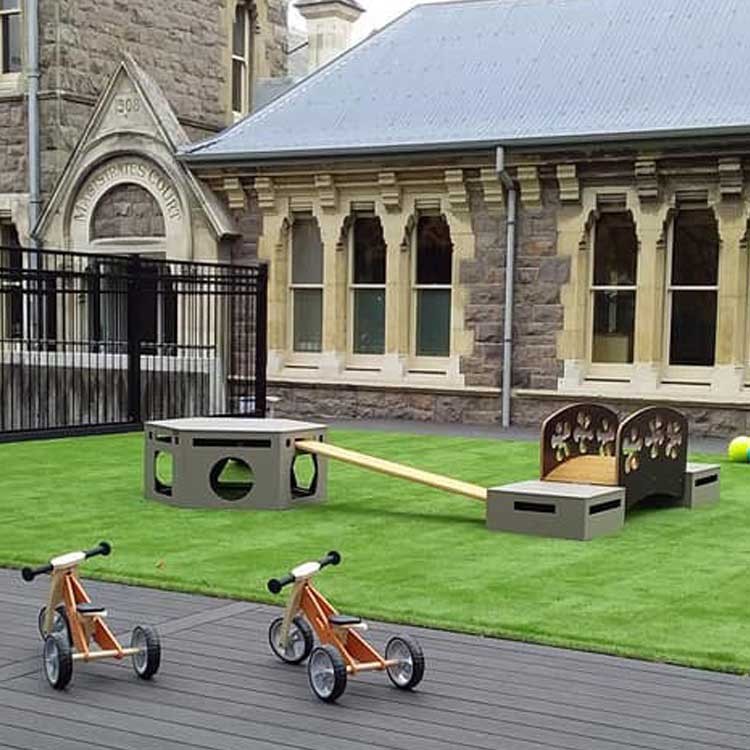 We are exceptionally lucky to have been able to recreate the historic Magistrates' Court in central Christchurch into a beautiful early learning environment for babies, toddlers and young children.
Our location facing the stunning river Avon is magic. There on the hill sits this most gorgeous building brimming with enchantment and is home to our Millie's House children.
Our 'Millie's Court House' has been carefully refurbished with children, fun, comfort and safety in mind, whilst retaining and including many of the original enchanting features and textures of stone, wood panelling, beautiful ceilings, fixtures and fittings. It is a collaboration of old and new for our young ones.
A part of the Millie's ethos is to keep group sizes small and intimate – especially when the children are young, so Millie's Court House was designed to keep group sizes small and with great ratios, well above regulation. Our smallest babies (Rollers) are cared for with one teacher to three babies, our under two year old groups (Crawlers and Stompers) have one teacher to four children. Our two-year olds in Adventurers have one teacher to six children and our three and four year olds in Adventurers and Discoverers have one teacher to eight children.
The outdoor spaces are large, beautiful, and textured. How many centres do you know that have a river running past it and overlook a park? It is a wonderful place for children to sit and talk on a hill, enjoy the play structures, wallow in sand and invent ideas.
Our Team
Millie's Court House is led by our Centre Manager, Justine. We have a fabulous team of very experienced teachers, newly Certified ECE Teachers and Teachers in training. Within our team, we have teachers fluent in Chinese, Portuguese, French, Spanish and Hindi.

Our centre team is supported by our Regional Manager, Richard and our Operations Manager, Su, as well the other teams and leaders in the Millie's group. Friends and connections in the ECE community, the support of consultants, Professional Development, MOE and ERO all contribute to our ongoing commitment to ensuring we are offering the best to your tamariki.